KATTUNGER
Click on the pictures to get more information

We have 2 beautiful litters now!!
born 12.08.2016

after

Patrizia and Manu Chao
born 14.08.2016

after

Rosanna and Manu Chao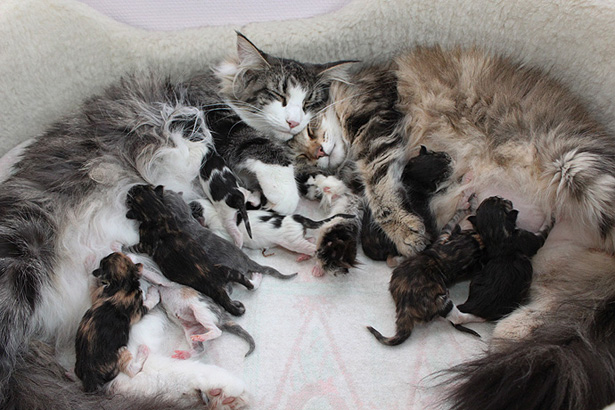 All together :-) - newborn, and 2 days old
---
Alle kattungene er...når de kan flytte hjemmefra ved ca. 12-13 uker:
* Behandlet flere ganger mot orm
* Fullvaksinert med Nobivac Tricat Trio
* Veterinærkontrollert, med en ny helseattest
* Kattungen vil bli ID merket
* Den vil bli registrert i NRR, og får en FIFe stamtavle
* Ny eier får med seg: Kjøpekontrakt, mye info, og kattungepakker
* Får også med seg, håndstrikket og tovet ull-kattekurv ;-)
* Er blitt gitt masse oppmerksomhet, kjærlighet og kos..
* Full oppfølging etterpå. Vi kommer alltid og være interesert i katten.
* Kun seriøse hendvendelser. Vi ønsker og treffe ny eier.
* En kattunge fra oss koster NOK 7000, solgt til Norge.
* En kattunge fra oss koster NOK 7500, + 500 kr for Pass - solgt til Sverige.
Er du interesert så er du hjerteligt velkommen og høre i fra deg! ;-)
(eg booker ikke opp nyfødte unger)
Info om kattungenes status kommer etterhvert,
og ikke før de er blitt 6-8 uker gamle.
Depositum (NOK 2000) betales ikke før kattungen er blitt 6-8 uker.

Ved interesse, ring eller mail meg
Linda Reiersen
Tlf: (0047) 51619972, eller (+47) 95825124

linda.reiersen@lyse.net
We want to see how the kittens develop,
which is why we don't sell any kittens until they are at least 6-8 weeks.
They can move to their new homes when they are 12-13 weeks old.

If you are interested in a kitten please send us an email.
Tell us what kind of cat you are looking for (for show, as pet, breeding, female, male, colour etc).
It's nice if you tell a little bit about yourself as well :-)
---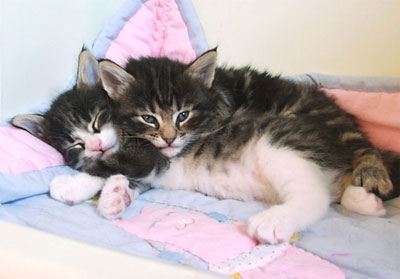 Noomi and Neneva - 3 weeks old, and soo cute!!!! :-)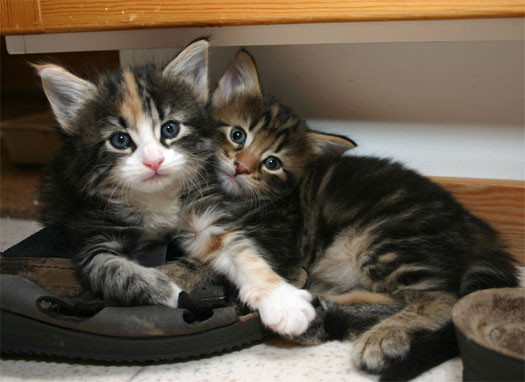 Shabana and Sonny - 4 weeks old, and soo cute!!!! :-)
Vårt oppdrett (N) Fodnaheia`s er blitt beste skogkattoppdrett i Norge i 2002, 2003, 2004, 2005, 2006, 2007, 2008, 2009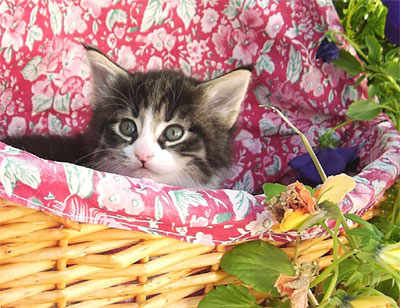 "baby" Noomi 5 weeks ;-)

Noomi er blitt Årets Skogkatt i Norge og Sverige i 2003, 2004, 2005, 2006, 2007, 2008, 2009, 2010, 2011, 2012

© Please note: All the photos, text and backgrounds are copyrighted images. Design: Linda Reiersen

.